Get to know South Peel Veterinary Hospital
Hi. Thank you for your interest in our hospital! We would like to introduce ourselves and share a little bit about our history, our philosophy and our staff. And of course, we would love to hear from you! So if you have any questions, or if you'd rather just talk to us over the phone, give us a call at (905) 277-4500.
Our History
South Peel Veterinary Hospital was established in 1969 when Dr. Bob Horner, the founder of the practice, bought land on Mavis Road and built a small building. At that time the practice was north of town and clients had to travel through the countryside to get to South Peel since the urban area ended at Dundas Street. Over the years Dr. Horner expanded the building and the city grew out to meet and eventually surround the practice. In 1983, Dr. Bob Smith joined the practice and subsequently became the owner when Dr. Horner decided to enter federal politics.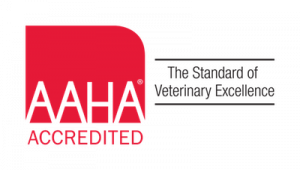 Under Dr. Smith the practice has continued to flourish. Dr. Smith decided that to continue improving the quality of service offered to clients and patients South Peel Veterinary Hospital should become a member of the American Animal Hospital (AAHA), the gold standard in small animal practice. To become a member of AAHA a practice has to pass a rigorous set of over 900 standards covering patient health care, client service, and medical protocols. South Peel Veterinary Hospital has been a member of AAHA in good standing since 1988, the longest of any of the nine Mississauga-accredited hospitals.
In 2012 Dr. Smith embarked upon a renovation of the building resulting in an enlarged waiting room, new exam rooms and pharmacy, new dog kennel room and a fenced play area for dogs. The exterior of the building got a facelift too!
Several of Dr. Horner's original clients remain active in the practice with new pets and over the years many more clients and pets have been welcomed into the South Peel family. We continue to welcome new clients and look forward to an ongoing relationship with new families and their pets.
Our Philosophy
The animal's best interest is always our primary concern. We strive to treat your pet as we would want our own pets treated. Our goal is to provide the best quality of care that we can and when it is in the animal's best interest we refer to specialists. Our doctors and staff want you to understand your pet's health so that you can feel comfortable and confident in any decision you are making about your pet's care. We endeavour to be open, honest and fair with all clients and to practice with integrity and honesty.
Our Staff
Click here to visit our Team page and get to know more about us.